SALON FOREVER YOUNG
Audience are invited behind the scenes in the performance installation "Salon Forever Young". Fantasy and reality are mixed up in this fairytale of redheads. It all takes place in the beauty parlor "Salon Forever Young".
Through times, there has been a special view on redheaded people. During WW2 redheaded couples where no allowed to get married by Hitler. Redheaded slaves had a higher value than other slaves, during the Greatness of the Roman Empire. I the Middle Age, people were burned on the fire because of their red hair color as it was a witch sign. Redheads where buried alive in the ancient Egypt, as sacrifice to the God Osiris.  And maybe there is a certain magic around the redheaded people. Studies shows, that redheaded most often look younger than their real age.
The owner of "Salon Forever Young" is a modern, African witch doctor. She has an interest in redheaded customers whom she convinces to get their hair shaved off. What is unknown to the customers is, that she collects the hair and takes it through a certain process in the backroom of the beauty parlor. She extracts a special substance from the red hair and creates a beauty product, that makes people look younger and promise them eternal youth.  The witch doctor uses an ancient recipe and activates the substance to run through the motherhair of all redheads. The hair is dripping through a complicated filtration system and by the end, bottled and sold to the hopeful…..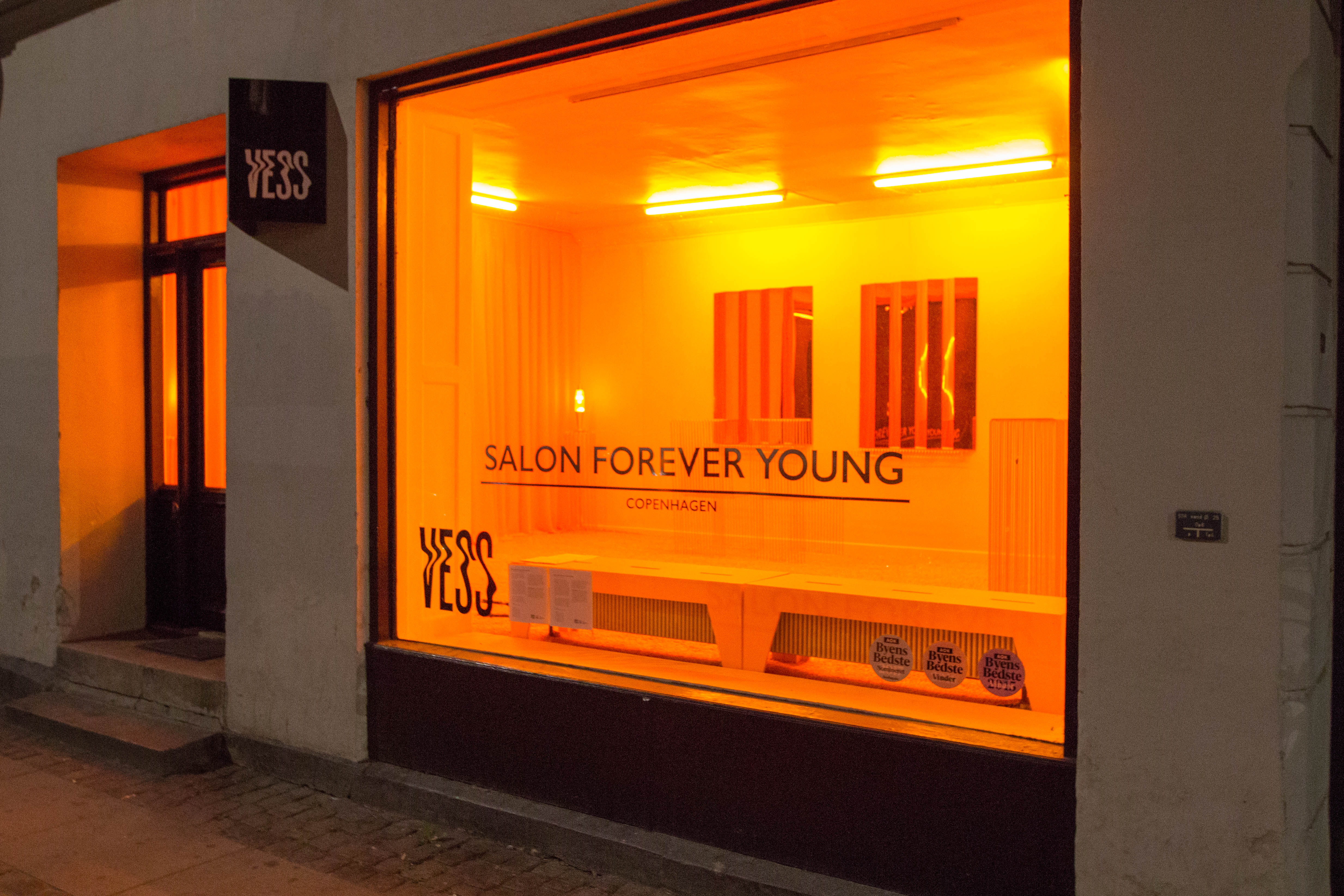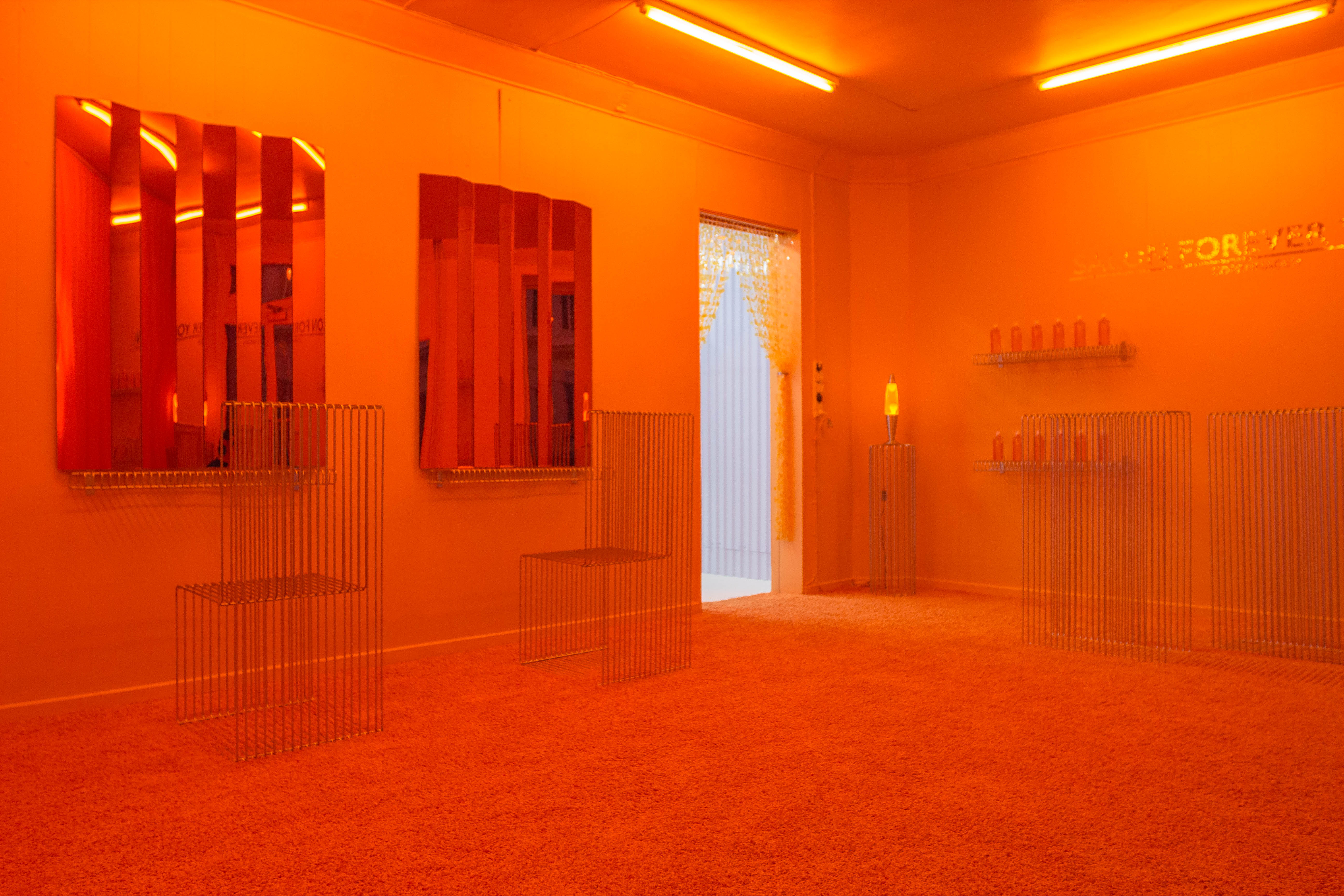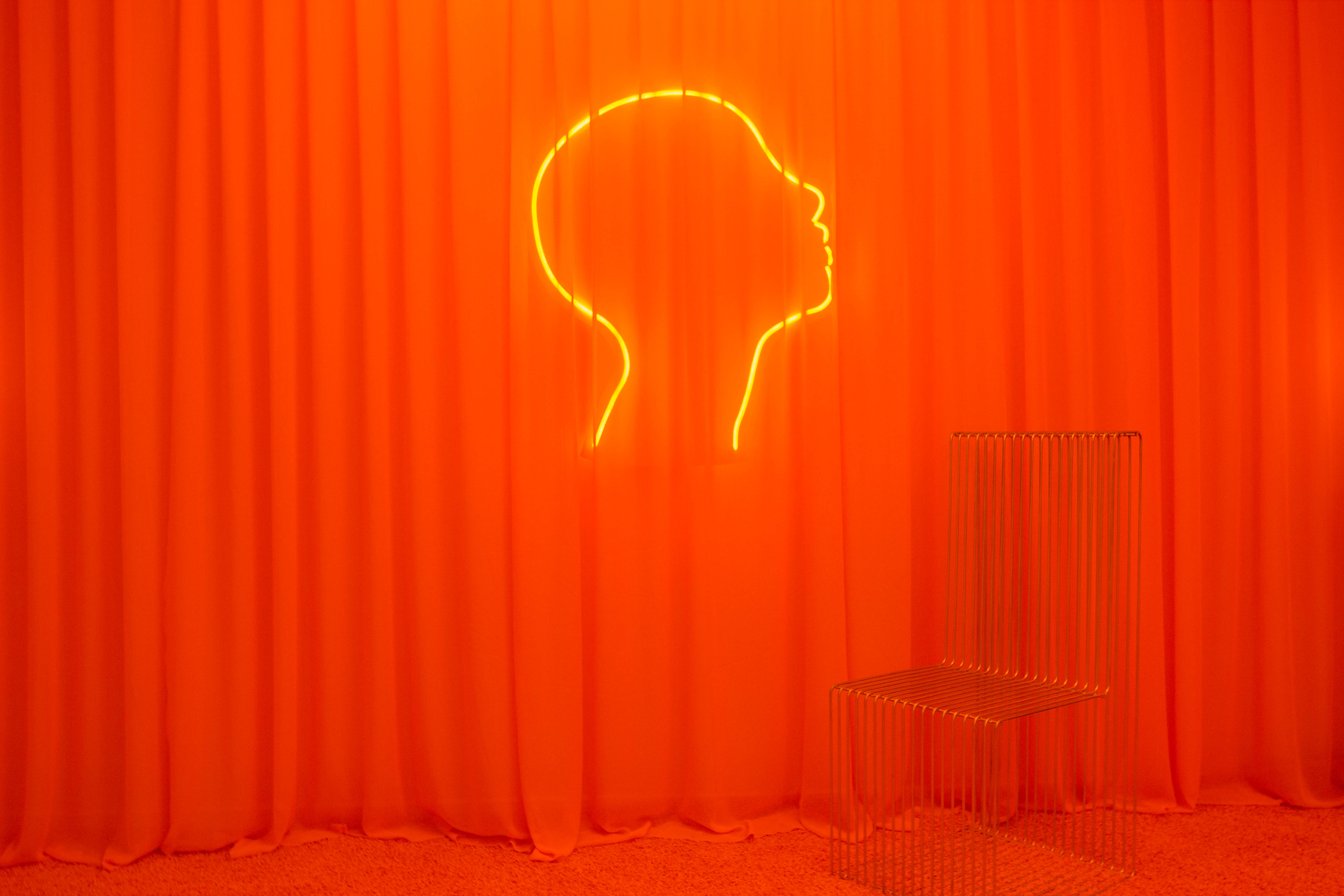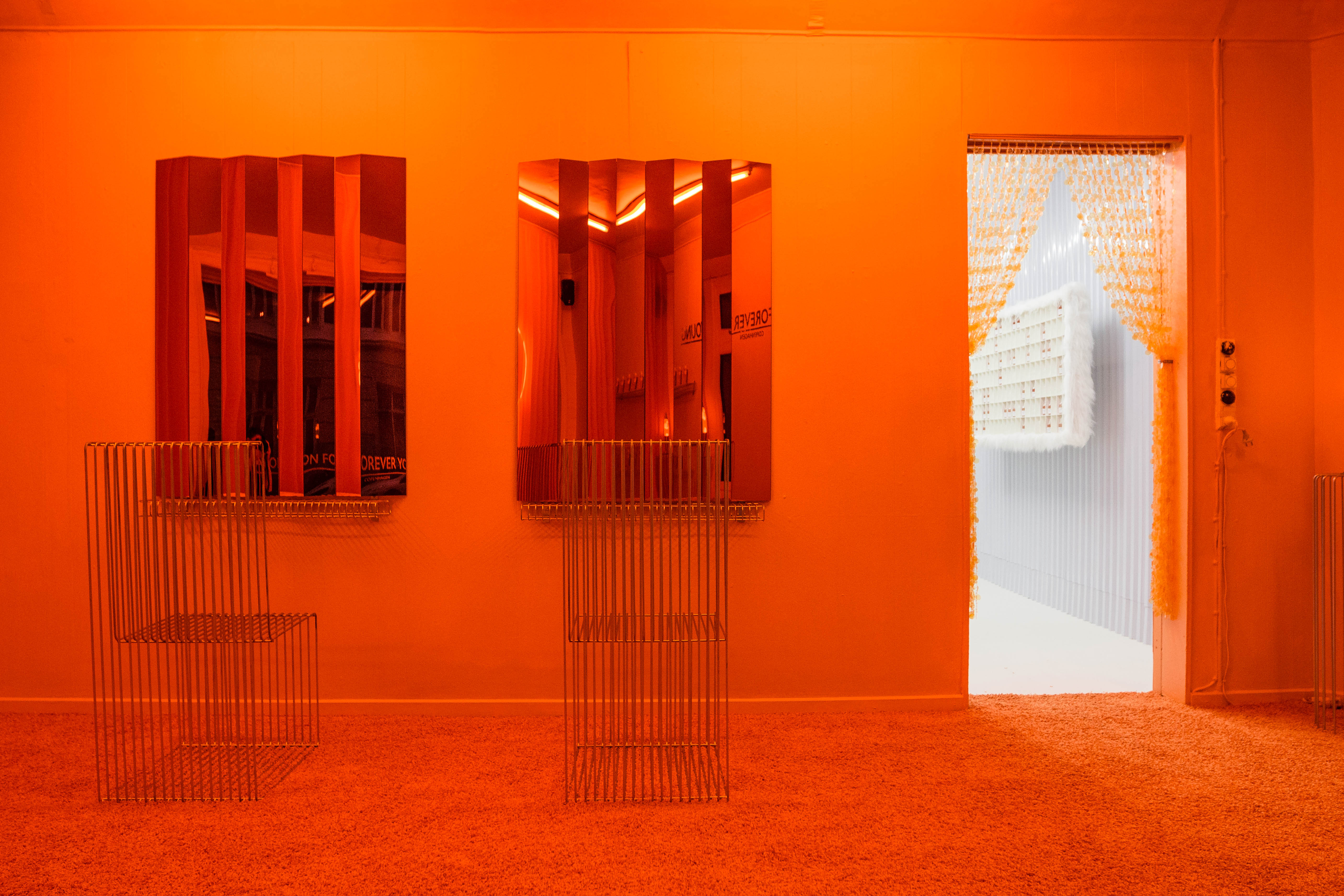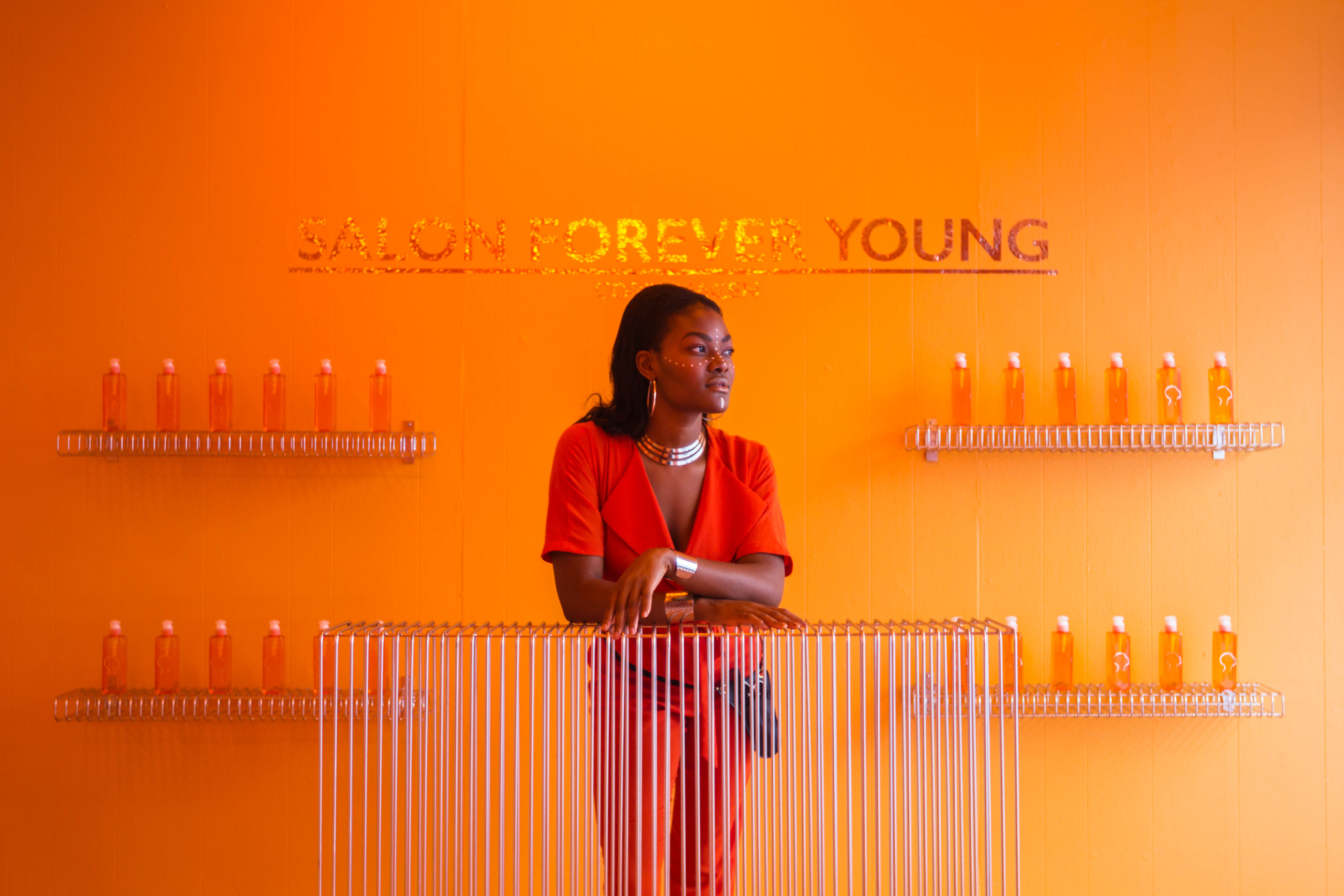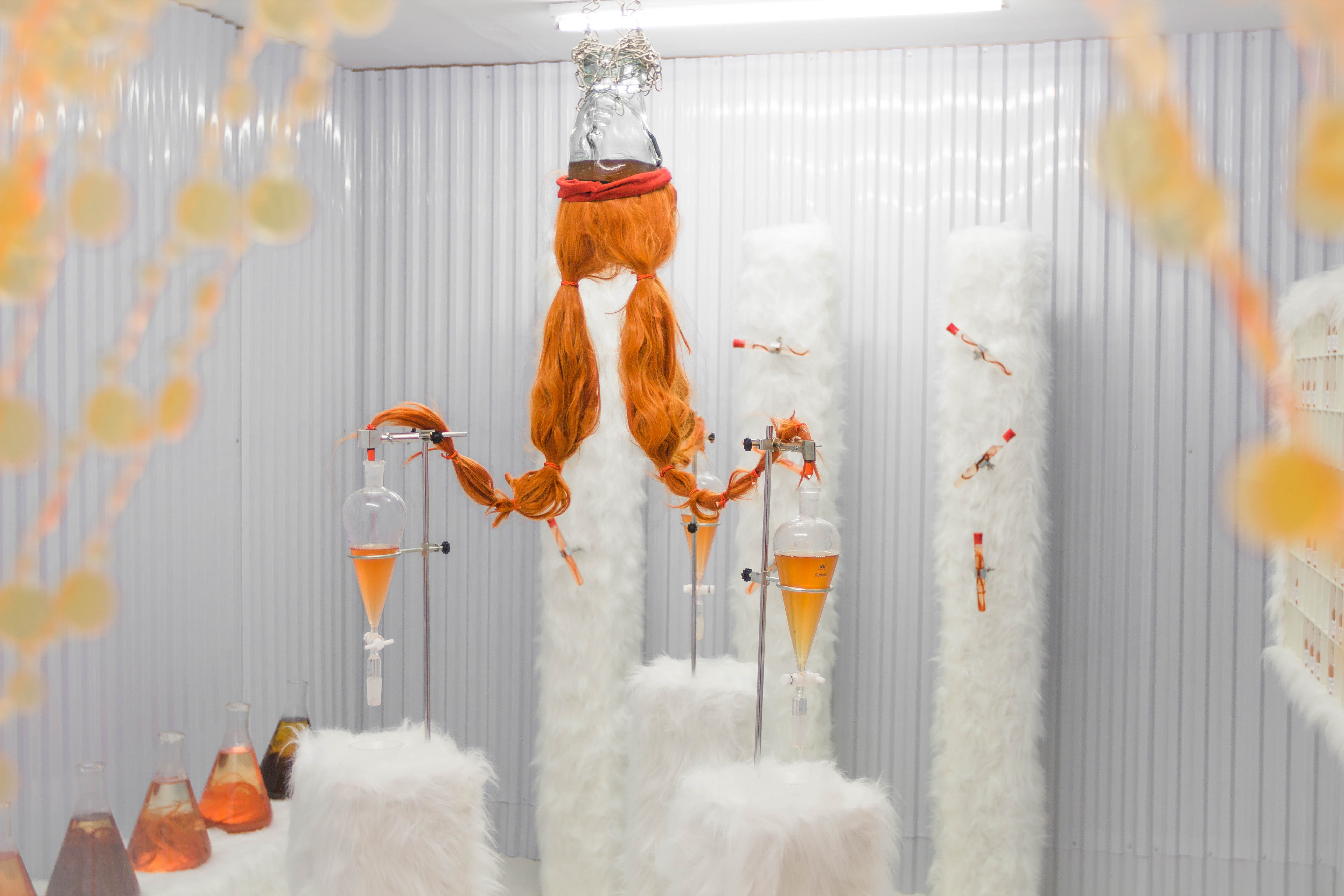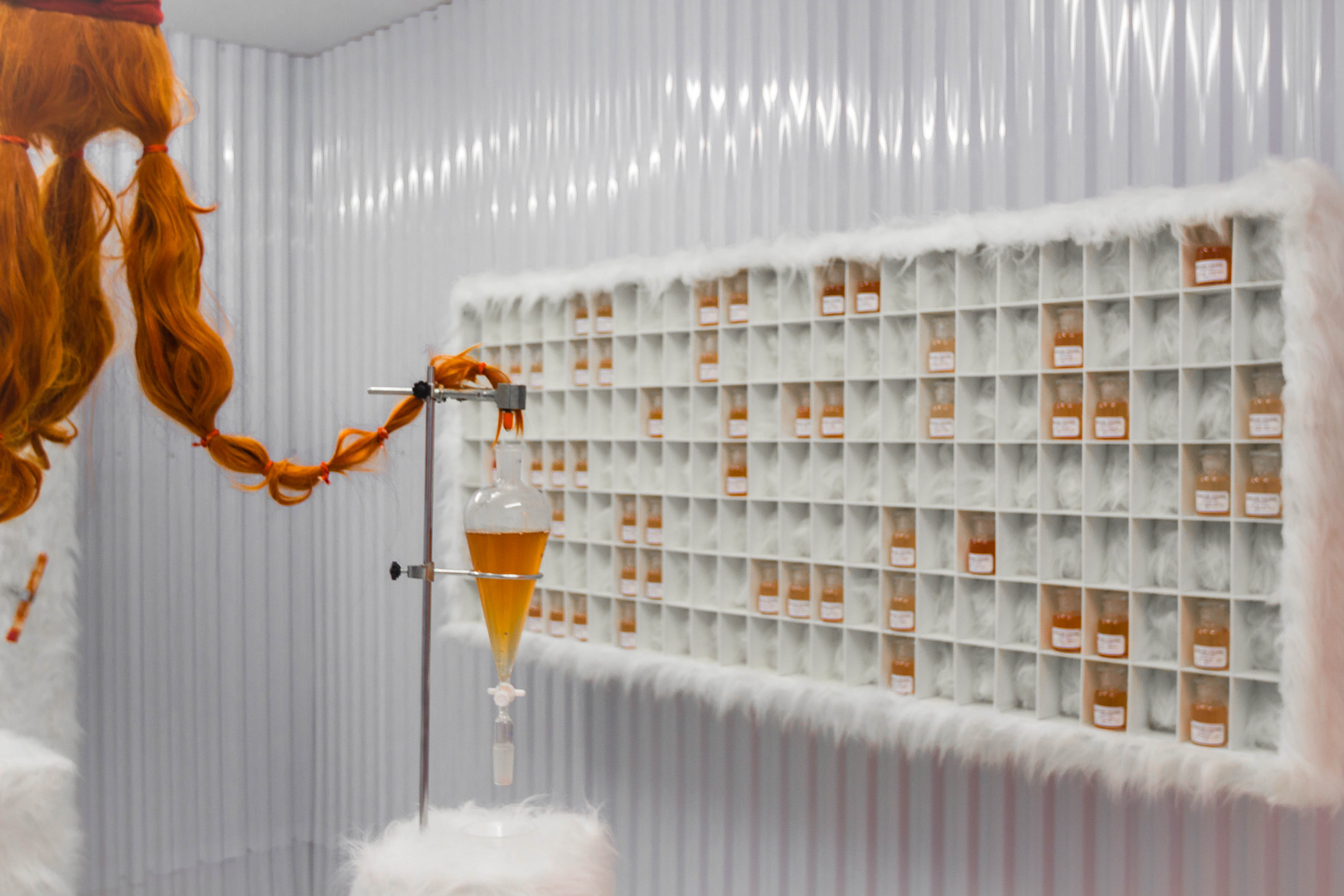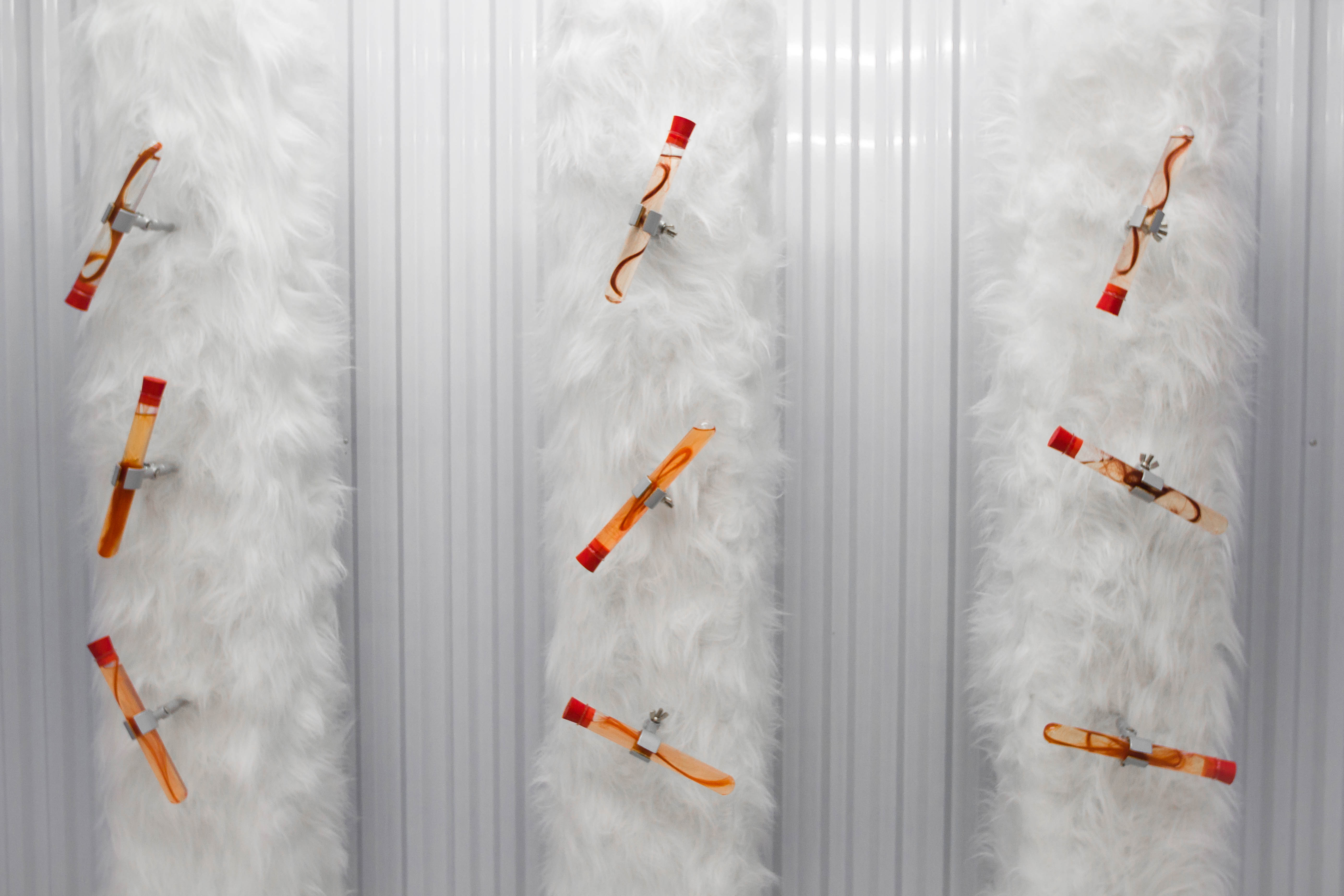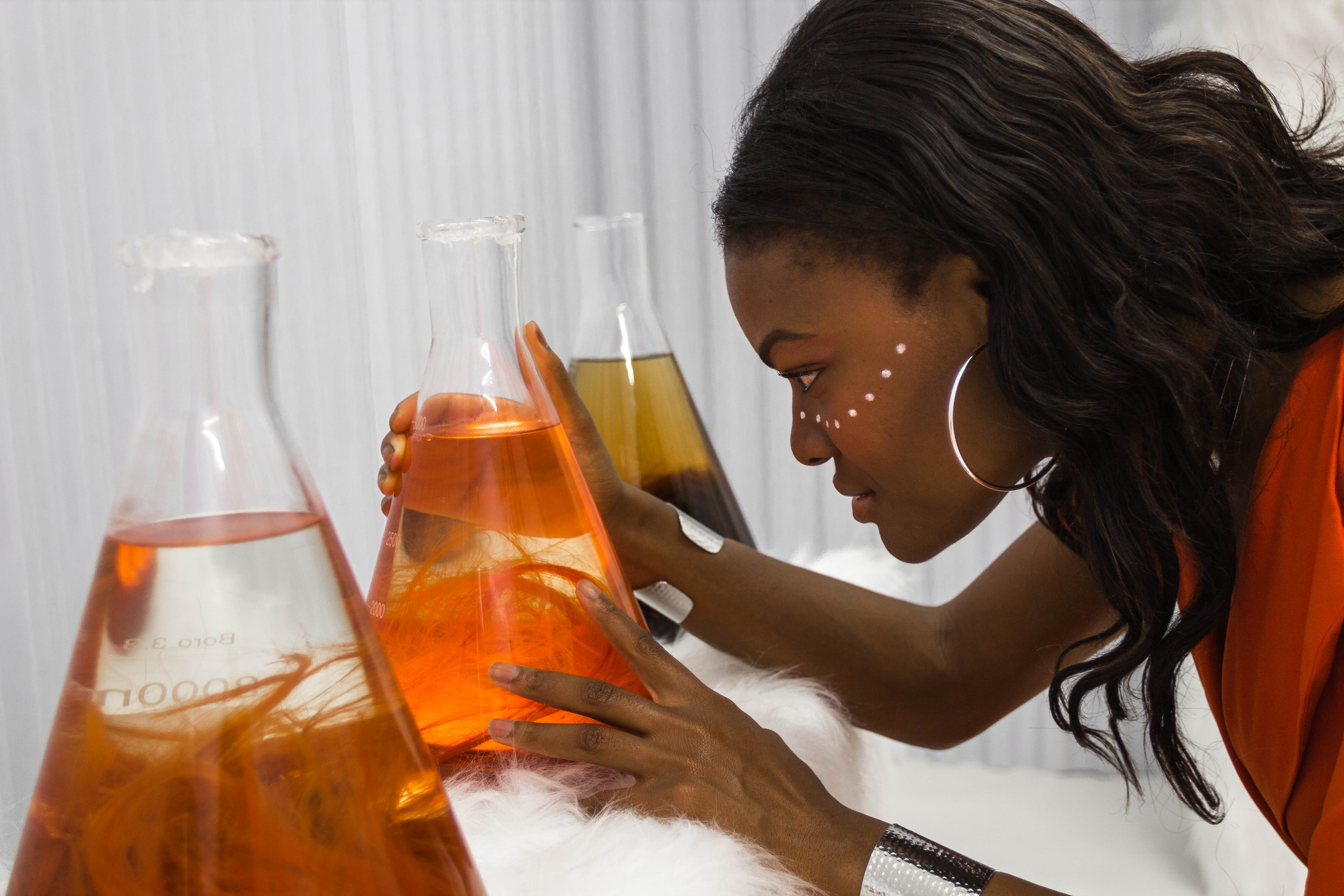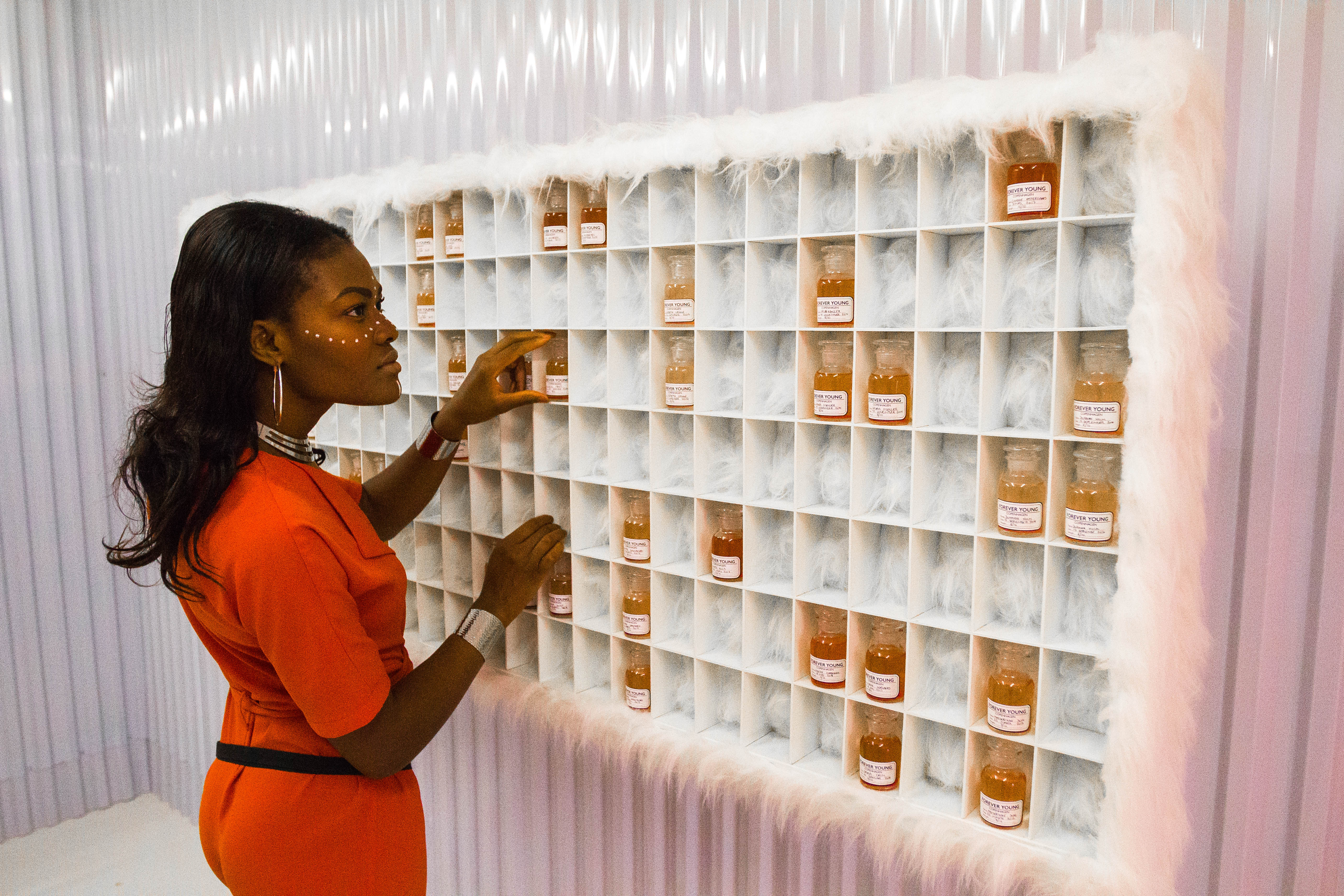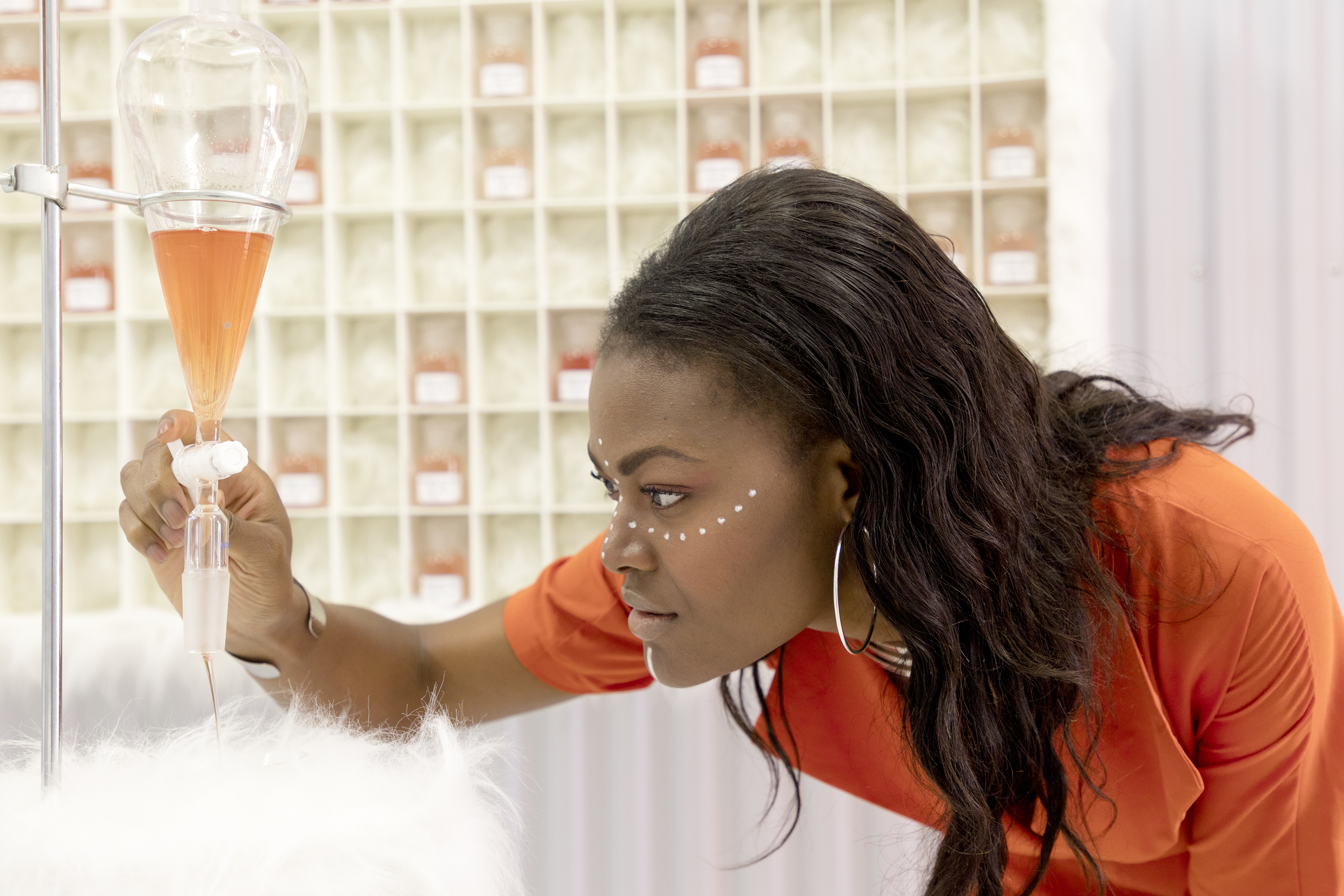 Year: 2018
Where: Gallery VESS - Copenhagen, Denmark
Performer: Diêm Camille
Concept and Installation: Brian Ulbrichsen
Supported by: Danish Art Workshops